Czech Music Quarterly is an established English-language magazine exploring the stirring universe of remarkable Czech classical and contemporary music. The magazine focuses on various aspects of the Czech music scene from classical to independent, bringing fresh information for both music professionals and the broad musical public. It offers studies on Czech Music, interviews and portraits of Czech composers and performers, reviews, and coverage of major events, all written by leading musicologists in an attractive style.
Subscribe Now!
Individual issues may be purchased here.
Recent issue contents: 2022/3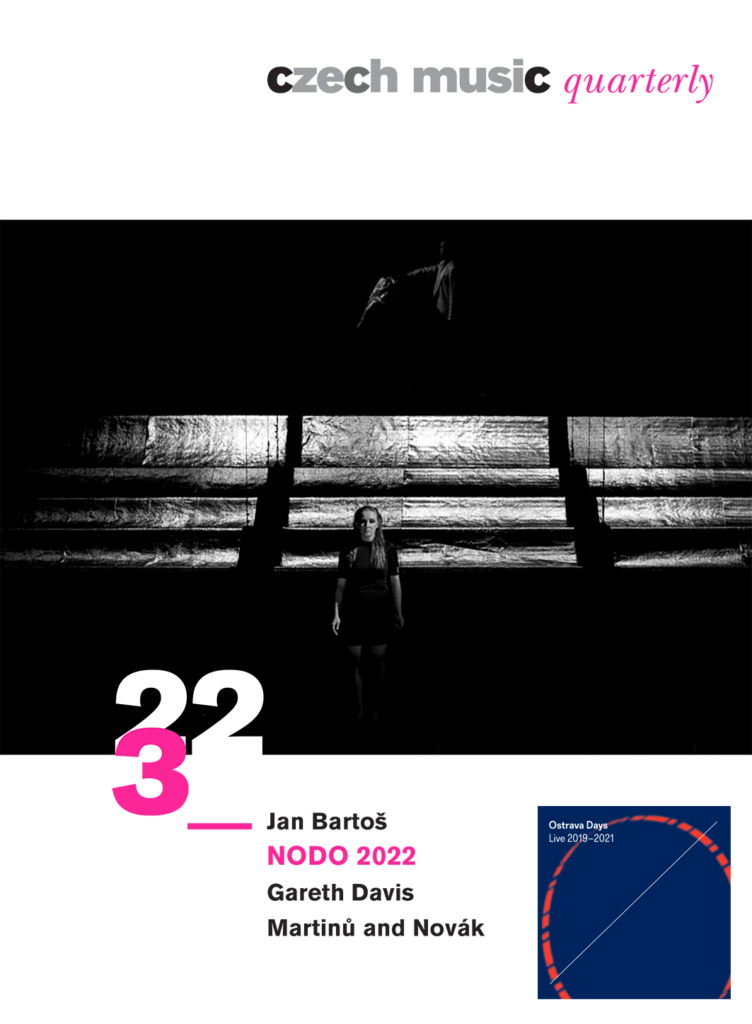 IT WAS ALWAYS NATURAL FOR ME TO LISTEN TO EVERYTHING – AN INTERVIEW WITH JAN BARTOŠ
by Ian Mikyska
EVERYTHING WITHOUT BORDERS AND FOR THE FIRST TIME NEW OPERA DAYS OSTRAVA 2022
by Boris Klepal
CZECH CONNECTION UK – AN INTERVIEW WITH GARETH DAVIS
by Ian Mikyska
CZECH MUSIC EVERY DAY
EVENTS AT HOME AND ABROAD IN THE SUMMER OF 2022
by Barbora Vacková
POLKA AND THE MUSIC OF AMERICAN CZECHS
by Matěj Kratochvíl
MARTINŮ AND NOVÁK: A LOVE STORY
by Michael Beckermann
THE OPENING PERFORMANCE ORCHESTRA'S FRESH RELEASES
by Jan Faix
REVIEWS
Printed version includes CD – Ostrava Days Live 2019-2021.